For the first time, over many iterations, I held on to an iPhone for longer than two years. When Apple launched the X back in 2018 I think Apple took the camera to whole new level of mobile photography, let alone the new interaction and form factor. I used the X extensively in Yellowstone and Grand Tetons with some impressive results. I upgraded to the 11 Pro, which followed the awkward XS, which I have held on to longer than usual. Apple added some night/dark photo capabilities and I have just been perfectly happy with the 11 Pro. Then the wife got the 13 Pro Max earlier this year and I admit I got jealous. Just as I thought the X took the camera to a new level the 13 raised the bar again. The timing was right for me to see what Apple would launch later in the year, but that Sierra Blue color and 13 Pro camera certainly had me thinking of going with it. But I waited.
In September, Apple held its typical iPhone reveal event and while there appeared to not really be many physical differences with the 14 over 13, besides new colors, it was the camera that stood out, again. I'm not going to repeat all of specs or talk about the details, but based on the presentation and reviews the 14 Pro is packing some serious photography power. By the time I got around to ordering my 14 Pro Max I was looking at a delivery window for the end of October. I was okay with that because what can you do? I was pleasantly surprised that I received notice that it was shipping 3 weeks early. I went with Silver like my X and several other prior iPhones. I like the Stormtrooper since iPhones have come out as white.
I received it this past Thursday, October 6. I started fresh, not from a backup this time. Something I tend to do every so often to just clean the slate. You do get all of your iCloud data so all is not lost. I spent some time just getting it set up just the way I wanted it. I took a couple of low light photos and such, but I planned on Monday (a holiday for me) to take it out a hike in the national park. I also happened to test out the battery. When I went to bed I still had around 60% battery left so I left it unplugged overnight (not even dropping it into low power mode). I started the day at 56% charge for the record.
I decided to go to the Ledges hoping for some great Fall colors. It's not quite peak yet so it's still pretty green around here, but still quite vibrant for some trees. I also brought along the mirrorless camera just for some comparisons. I mixed up using trying the "raw" setting which uses the 48MP sensor for photos. Below are the impressive results.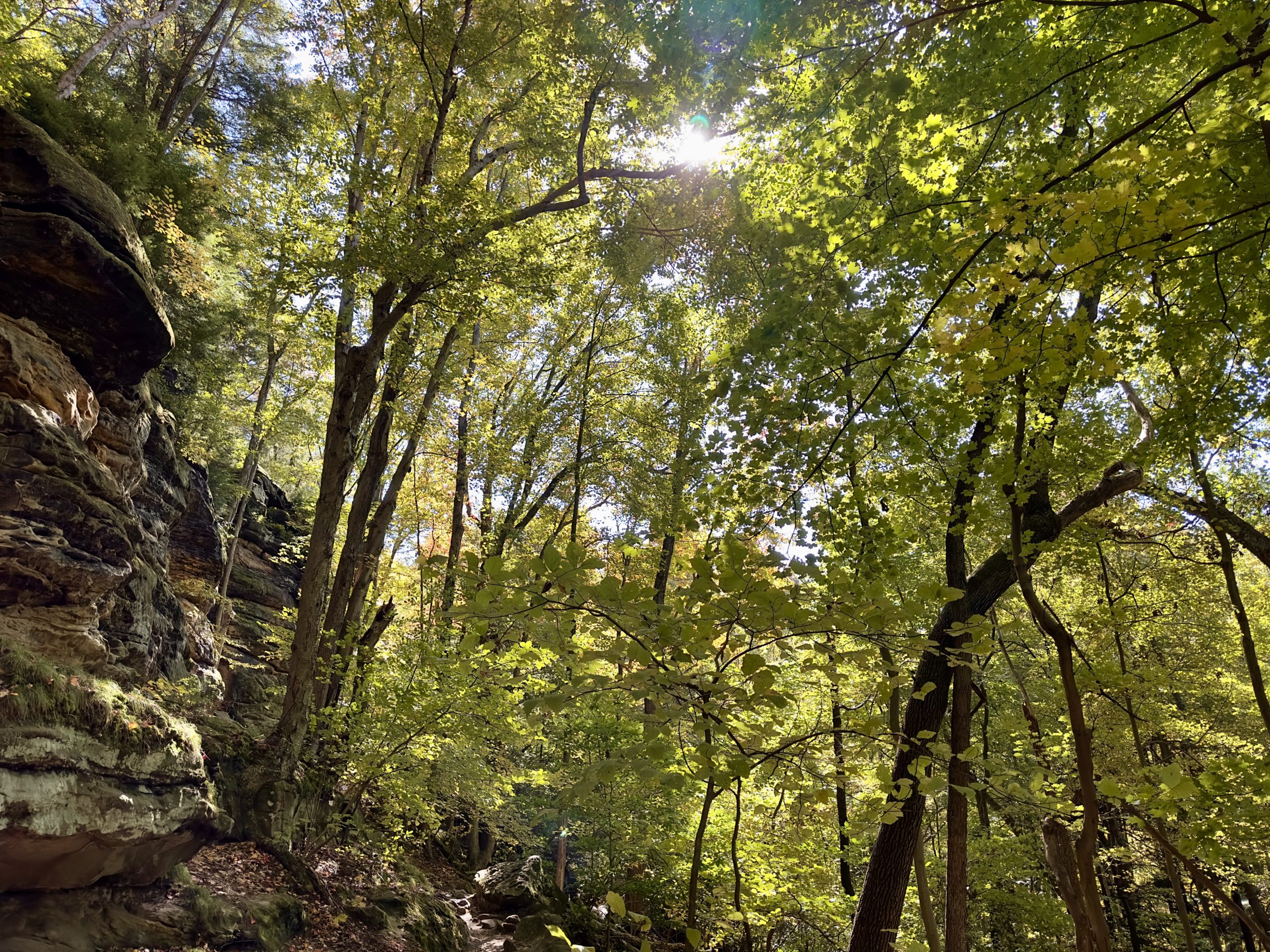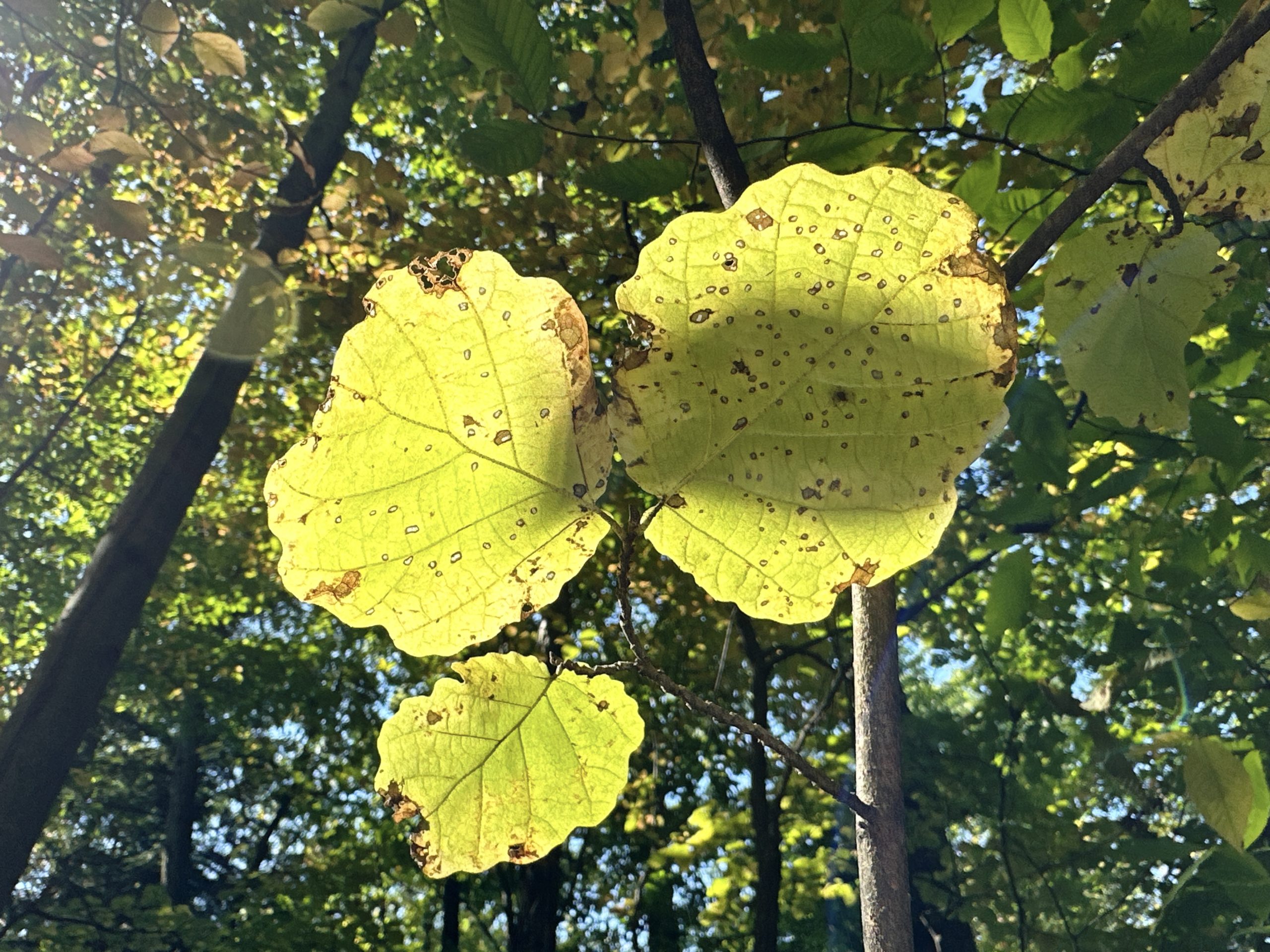 Here's a photo from the Lumix mirrorless (more glass means more zoom)
Color me impressed. It's closer to the point that you can just carry your mobile device, AKA personal computer, without needing a large DSLR/mirrorless camera. This iPhone is going to be fun taking some photos with. Also, the battery only dropped 4% from 50% when I arrived.