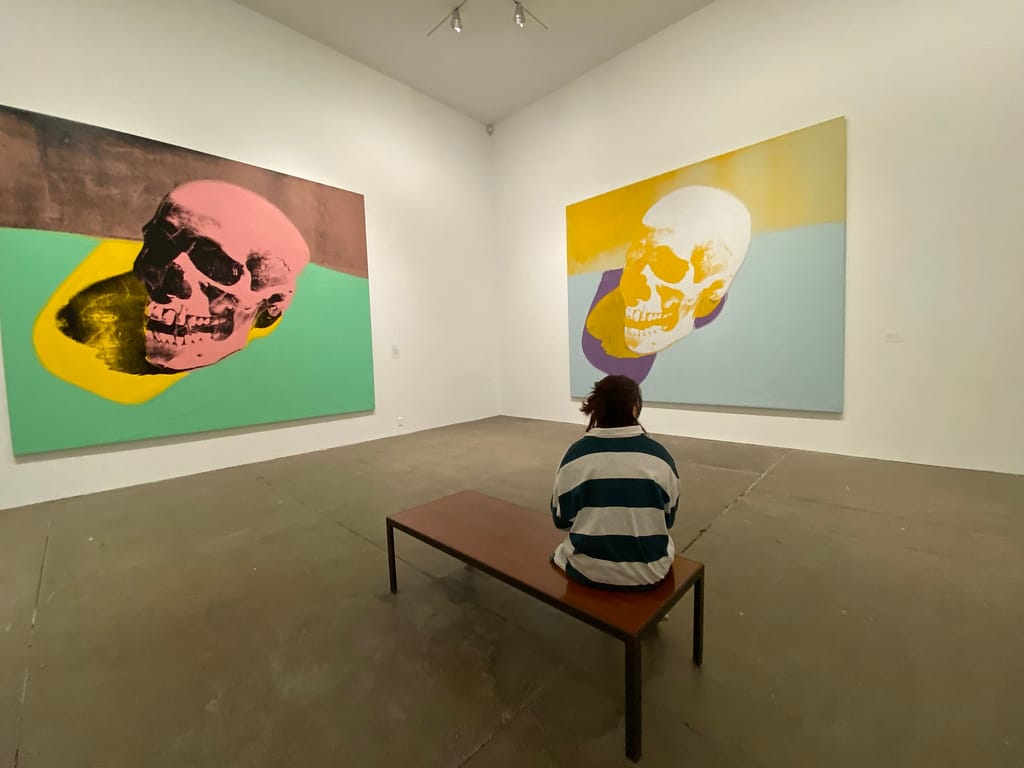 For the past couple of years (not counting the pandemic) my kids have been on separate spring break schedules which makes it difficult to do any trips. My eldest child's spring break occurred first and I decided to seize the opportunity to spend it in the great city of Pittsburgh since it is only a couple of hours from Cleveland (would be shorter, but Ohio's stupid toll booths are for another story). Pittsburgh, while known for the steel industry and the rust belt mentality, I think it is highly underrated, When I was in college attending fine arts classes there was a field trip to visit some of the city's fine museums including the recently, at that time, opened Warhol. Being an art student and using Warhol's infamous "15 minutes of fame adage" a group of us decided to spend 15 minutes going through the 7 floor museum. Even though this amateurish exercise occurred, the visit stuck with me to this day and opportunity presented itself to visit the Warhol with this spring break. So we drove down the evening before spending the night at a hotel downtown so we can get in some sights and food in this wonderful city the next day. The hotel was on a popular street with many outdoor seating spots (with heaters) and restaurant/bars. Much activity happening in the streets of Pittsburgh at night. We grabbed some choco-tacos at the hotel market for our nightcap.
We got up, not too early, grabbed some coffee at the attached The Standard Market & Pint House (which was really good coffee). and then make our way for some driving through The Strip, grab some donuts then to eventually making a stop at the Duquense Incline to overlook the city of three rivers from Mt. Washington. The donuts from Just Good Donuts are a must if you're in this great district by the way. Also, before we hit up The Warhol we needed lunch so we swung by the original stuffed sandwich legend of Pittsburgh, Primanti Bros.
All in all, another great spring break mini-trip. Pittsburgh is an incredibly clean and thriving city. So glad I got to spend a day being with one of my kids sharing the Warhol experience in a great city.